Expert Psychological Services
Dr. Thurman offers a comprehensive array of services and expertise in the behavioral health field. She is a licensed psychologist with a Ph.D. in clinical psychology, and she has over 25 years of experience in providing individual therapy, psychological testing, evaluations, and consultations for a variety of needs such as pre-employment screenings, legal consultations, school consultations, security screenings, and more.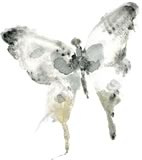 Our Process – What to Expect
Patient Intake Forms
Completion of forms prior to the appointment allows for the full amount of time with the doctor and utilizes time effectively. Our online forms are accessible here for patients to easily fill prior to the appointment. Children must have a parent/guardian complete the forms and be present for the interview. Agencies that refer minors must have paperwork signed and completed by the appropriate guardian prior to the appointment.
Diagnostic Interview
The initial diagnostic interview is an examination that can last around 60 minutes. Adults are typically seen alone, and children are seen with their parents. This time is used to gather information about the individual. Dr. Thurman will typically ask questions to identify his/her feelings around various topics. Questions may be asked relating to the individual's personal life, work-life, family life, medical history, and social life. The information gathered is used to identify diagnoses and help address the individual's treatment needs appropriately.
Testing/Recommendations
After we complete an initial evaluation, we'll recommend a course of treatment that might include education, lifestyle changes, therapy, medications, or a combination if suitable for you. Psychotherapy may involve the initial diagnostic evaluation and then subsequent therapy or testing appointments based on need and availability. Psychological testing may be recommended, and this may involve questionnaires to be completed by parents, schoolteachers, or other persons that know the client well.
Psychological Report
A report is written and sent to the client/parent.  This report includes the background  & information discussed, as well as testing results, diagnosis, & treatment recommendations. If an appropriate release of information is completed for a third party, then the evaluation is typically faxed to the requested party. Timeframes for results vary depending on the authorization process, completion of questionnaires or follow-up testing appointments, & the writing of the evaluation.